Local boy makes the paper!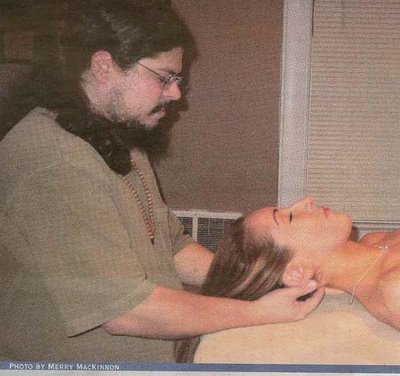 Just before Christmas, I was interviewed by Merry MacKinnon, a writer for the Gresham Outlook. The article has come out in the January, 2008 Health & Wellness insert of both the Gresham Outlook and Sandy Post newspapers.
The article explores the art of cranial sacral (also known as craniosacral) therapy, a subtle, yet profound, massage modality. I think she did a snazzy job of distilling all the info I spilled out at her!
I've created a downloadable .pdf of the article. You can see it here...
Gresham Outlook Cranial Sacral article
~
Hamid LMT - Massage therapist in Portland, Oregon