Chaya!
I'd like to introduce you to our new love! Thursday night, we brought home a 5 month old, female pit/lab mix from the Oregon Humane Society. Bhaktirose and I named her Chaya (pronounced Chai-yah), which means "life" in Hebrew.
She is the sweetest, playful, loving, kissing, gentle ball o' energy you could imagine. Her intelligence amazes me. It took her about 2 minutes to learn to play fetch, returning the ball on command. She learned to shake in about 90 seconds. And, her housebreaking/crate training is coming along nicely. She's always ready to play at a moment's notice, but will just settle down at our feet whenever we settle down.
It was a strange series of openings that lead to her adoption. After meeting her, and spending some time together, Bhaktirose and I were talking in the car. We figured we needed $1000 dollars to really get her on her way... for adoption fees, a crate, bedding, toys, food, vet check-ups, obedience classes... the whole lot. The very next morning, I got a call. A fellow was interested in buying my parent's TempurPedic adjustable bed. I had been unsuccessfully trying to sell this for over a month, placing ads in the Oregonian, the Willamette Week and Craigslist. He gave me an offer and by that evening I had a $1000 cash sitting in my pocket... the exact amount we needed!
A couple other interesting tidbits.... Chaya was born on Bhaktirose's sister's birthday. Chaya was also transferred from a shelter in Idaho. When Bhaktirose worked for the tribes, she made friends that lived in this town.
As I type this, she's curled up at my feet, wrapped up in the blanket on my lap. Chaya fills me with such joy... I am so happy she came into our lives.
Her first morning with us, after getting tuckered out from playing outside, she mugged for the camera a bit...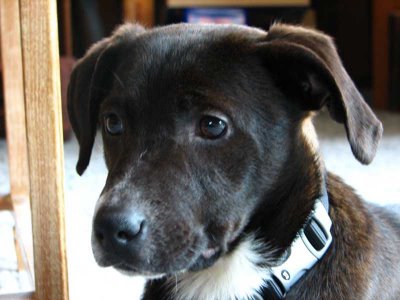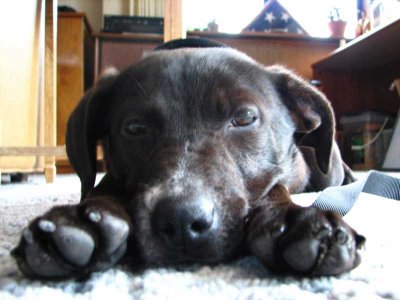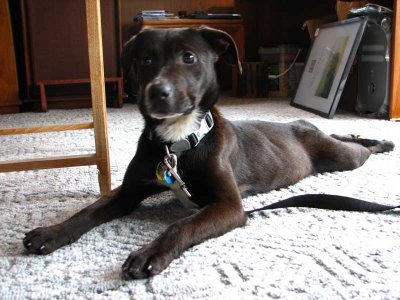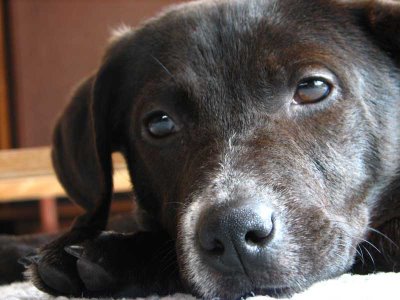 ~
Hamid LMT - Massage therapist in Portland, Oregon