New massage gift certificate packages!
Happy new year to all!
Now, in the
Online Massage Store
, you can get discounted massage therapy & bodywork gift certificate packages. Get $30 off three gift certificates! Buy them for friends... or, for yourself!
You may have also noticed some new pics on the website. I did a second massage photo shoot with Alex Tinsley. The model was the lovely Leandra Rouse. This time we took the pictures out my SE Portland office in Sellwood Spiritfeathers. I think they turned out great! Thanks to all for helping out!
Here's a shot of Leandra and I as we do a thoracic outlet myofascial release...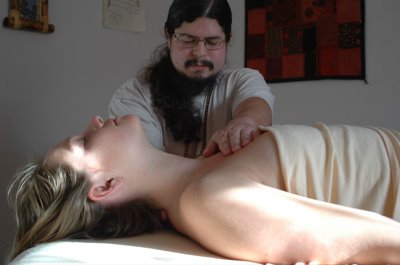 ~
Hamid LMT - Massage therapist in Portland, Oregon