Major website update!
I've updated the website with all new photos! Last Tuesday, we had a photoshoot at my Gresham home office with photographer, Alex Tinsley and two lovely, professional models, Lindsay Knitter and Holly Woodruff. Everyone had a great time and we came up with some beautiful, creative shots. The photos on the site hadn't been updated, since I began the site in June of 2004, so the site feels really different, fresh and alive! Check it out!
www.transcendingtouch.com
Here's a pic of Lindsay and I...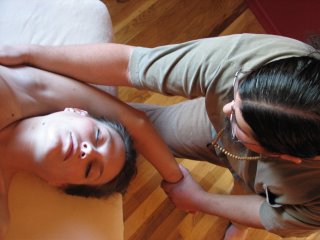 ~
Hamid LMT - Massage therapist in Portland, Oregon