It's snowing!!!
Dear friends,
What a lovely, unexpected snow day! I trust you're staying warm!
Well, since the Mustang doesn't exactly handle such conditions with much grace, I rescheduled my clients (thanks for understanding!) and took the day off. So, Chaya and I went for a stroll and took a few pictures...
Buddha with a hat!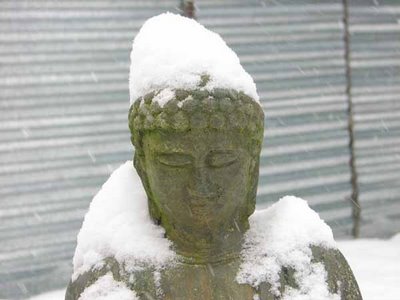 snow is fun!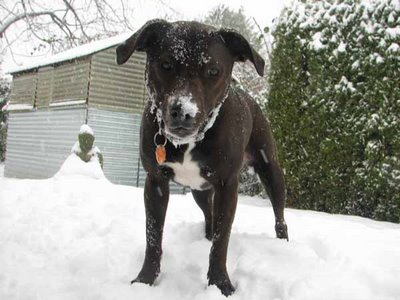 nobody at the park...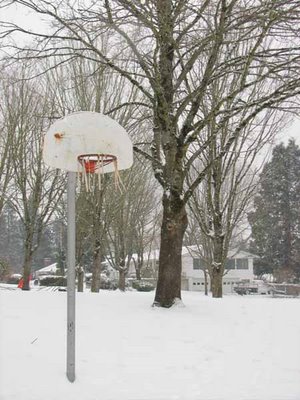 safe and warm at home again... I'm pooped!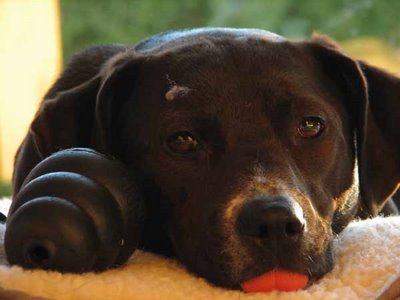 My first blog entry of 2007!
I had a lovely holiday season... quite low-key. It's grown to become a time for reflection rather than celebration for me. Recently, I observed quite a few anniversaries... some joyous, some challenging...
I've held my Oregon state massage license for four years. My mother and father passed away two years ago. And, it's been 15 years since my last chemotherapy treatment. I breathe with such gratitude... this life has given me such tremendous gifts.
But, it's a new year and I'm looking forward to continuing this path of healing. At the end of the month, I'll be taking my next class which will focus on the neck, jaw and head. With this class, I'll be about half-way through the certification for Advanced Myofascial Techniques. I'm so excited!
In other news, I'd like to welcome Dogs in the City to my
community page! (click here!)
Dogs in the City is a wonderful new doggie daycare and indoor dog park. They're located on NE Broadway and 33rd (just 3 blocks from my office!). I absolutely love everything about this place! Dogs get to play in a well-maintained, supervised, calming environment and receive the benefits of socialization and the release of all of their boundless energy!
During evening hours, they open up the dog park to anyone that wants to come by. You can play with your dog in their huge room... great during foul weather when it's miserable for both you and your dog to be outside!
Everyone at Dogs in the City have become very dear to me... such amazing, light-filled spirits! Support your local community and let your puppy play!!
For more info, check out their website at...
Dogs in the City - Doggy daycare and indoor dog park (www.dogsinthecitydaycare.com)
And, when it's safe to travel again, come on in for a massage! The heated massage table is waiting for you!
Blessings and love,
Hamid : )
~
Hamid LMT - Massage therapist in Portland, Oregon